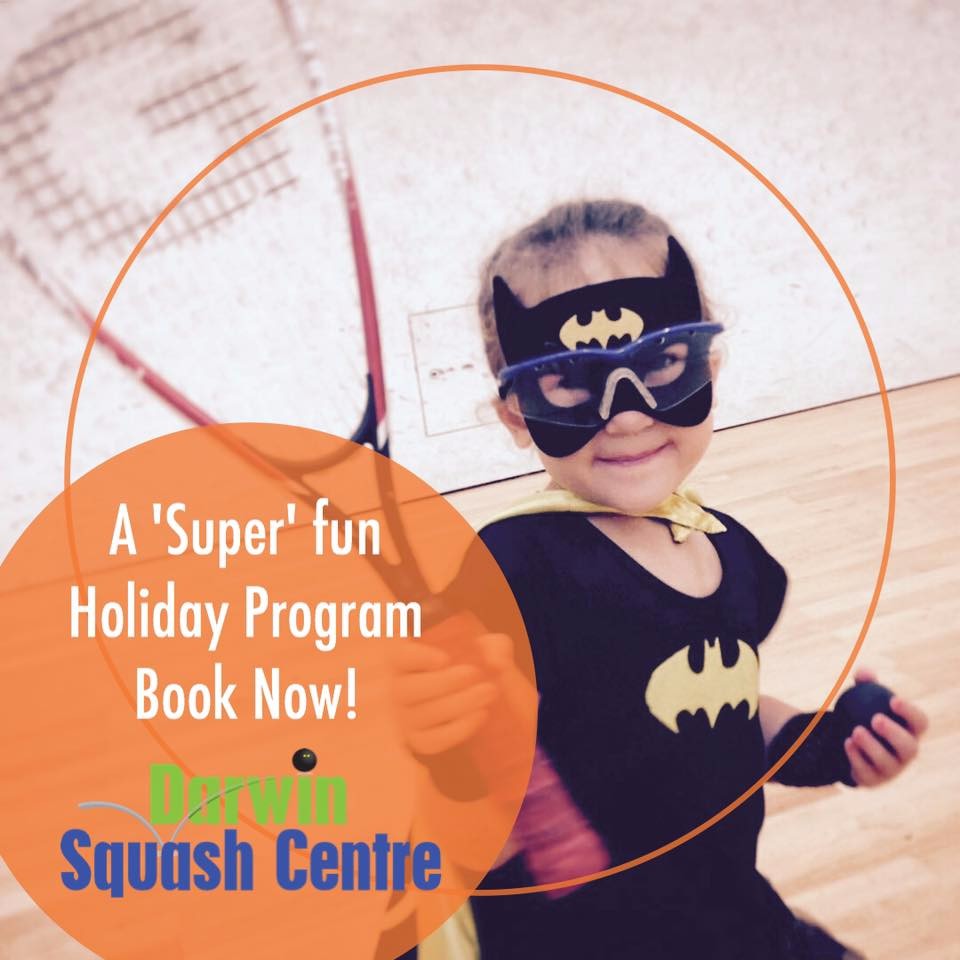 Keep them busy these school holidays!
Option 1 - DROP & GO!
4 hours of fun in an indoor, sun-safe & air-conditioned environment. Kids can play squash, racquetball, cricket, soccer, colouring in, giant games and finish off with a movie screened on the court wall. All food is provided.
Tuesday 9th or Thursday 11th October 10am - 2pm $25 per child.
For staffing and food purposes BOOKINGS ARE NOW ESSENTIAL (and must be made the day prior) - Please call 8945 7362 to reserve your spot.
Option 2 - SIT & WATCH!
Get your kids to learn to play while you sit back and enjoy a freshly ground coffee!
They'll learn to play in a fun group coaching session, then finish off with a friendly competition using all the skills they've just learnt.
Wednesday 10th October 10.30am - 12pm. $15 per child
Option 3 - STAY & PLAY
Join the fun and get on court with your kids… Adults play at kids prices! Simply rock up to hire a court for Squash or Racquetball and experience the fun for yourself. You'll get a great workout while the kids burn energy too - all inside in a sun safe, air-conditioned environment.
Every weekday between 10am & 4pm. $5 per person for 1 hour. Plus FREE racquet hire these school holidays!
PLEASE NOTE WE ARE HOSTING A NATIONAL JUNIOR TOURNAMENT DURING THE FIRST WEEK OF THE SCHOOL HOLIDAYS. COURTS WILL ONLY BE AVAILABLE DURING THE SECOND WEEK.