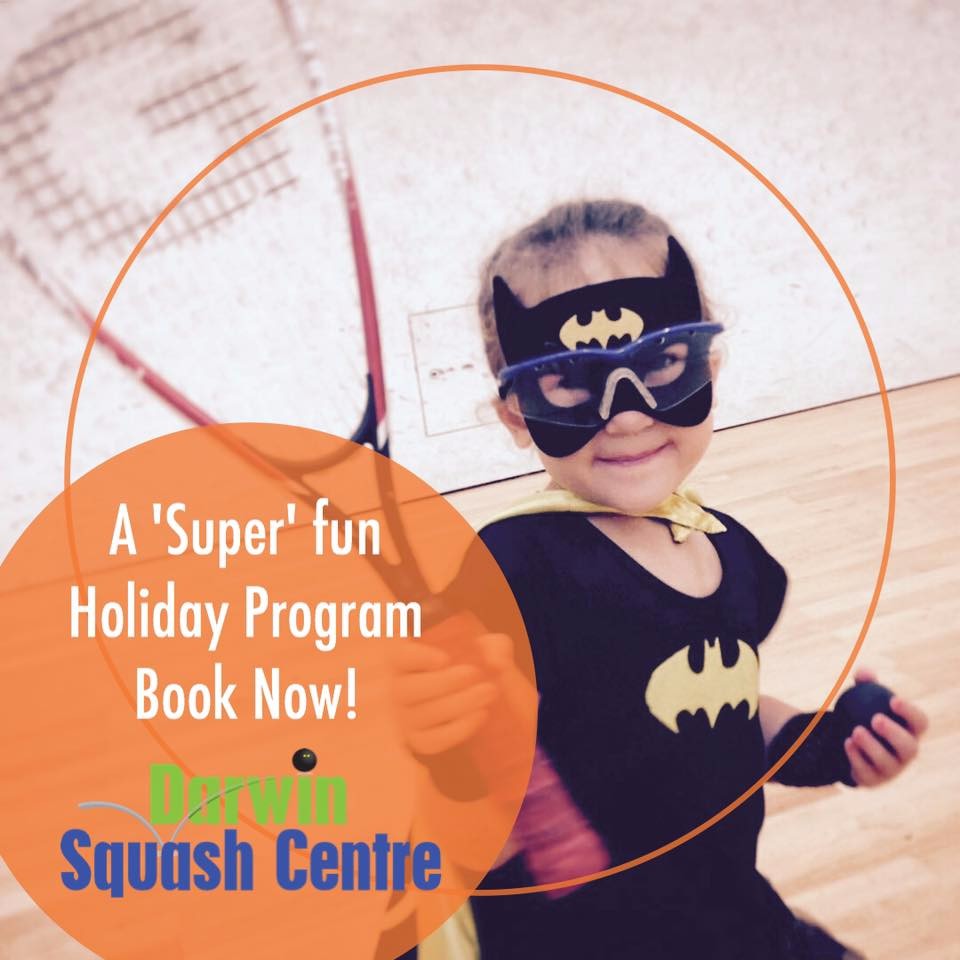 Keep them busy these school holidays!
Option 1 - DROP & GO! (10am - 2pm @ $30 per child)
4 hours of fun in an indoor, sun-safe & air-conditioned environment. Kids can play
Squash,
Racquetball,
Cricket,
Soccer,
Colouring in,
Baking and
Finish off with a movie screened on the court wall.
Morning tea (fruit) and lunch will be provided. Please advise on booking if your child has any dietary requirements.
Flyers with information of dates are distributed at the courts and on facebook. Please discuss with the Staff as the holidays approach.
For staffing and food purposes BOOKINGS ARE NOW ESSENTIAL (and must be made the day prior) - Please call 8945 7362 to reserve your spot.
Option 2 - STAY & PLAY
Join the fun and get on court with your kids… Adults play at kids prices! Simply rock up to hire a court for Squash or Racquetball and experience the fun for yourself. You'll get a great workout while the kids burn energy too - all inside in a sun safe, air-conditioned environment.
Every weekday between 10am & 5pm. $5 per person for 1 hour. Plus FREE racquet hire these school holidays!